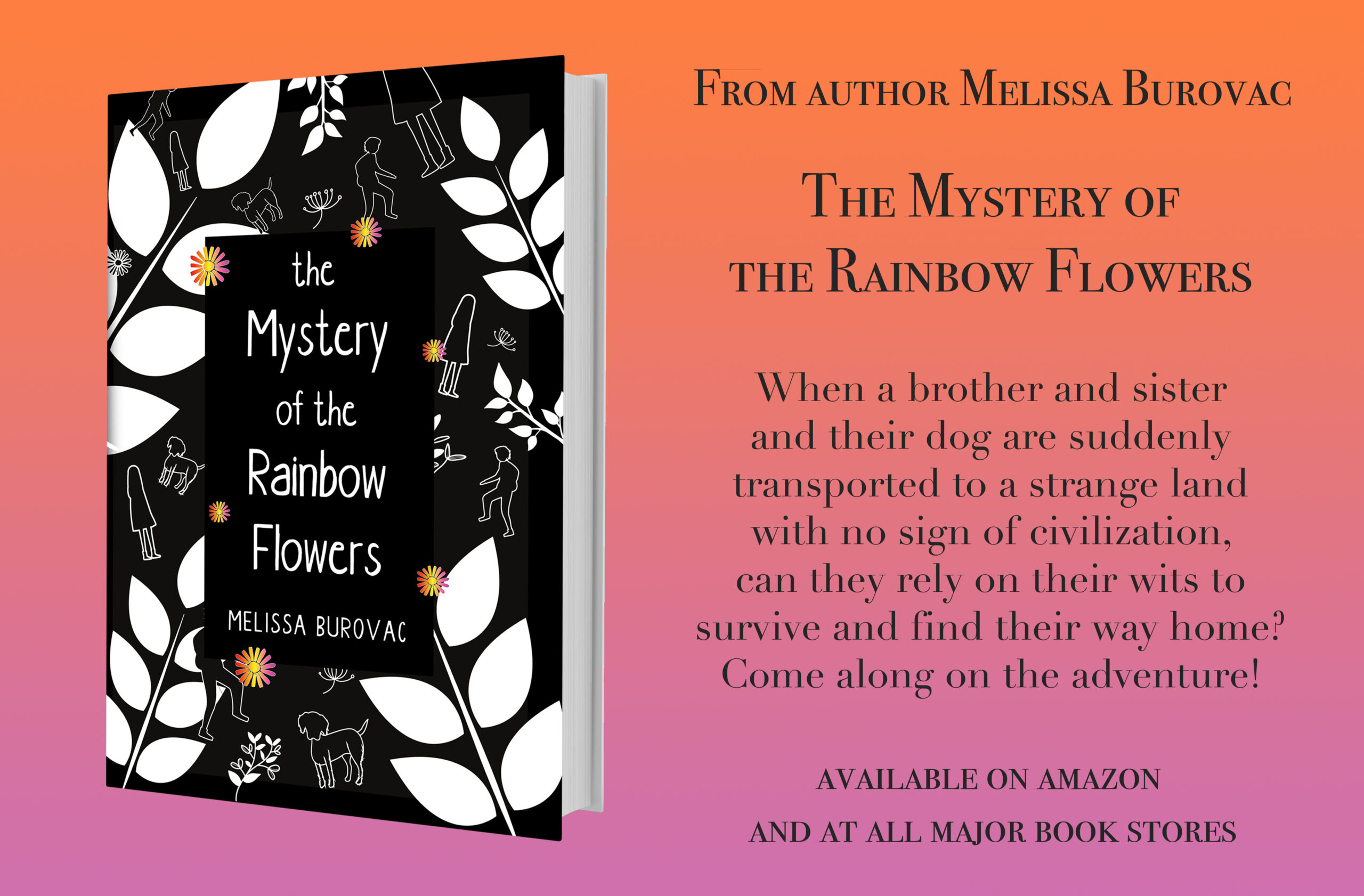 .
I've recently put together a video for The Mystery of the Rainbow Flowers to replace cancelled book readings and events. Check it out below; see if this is a book your child might enjoy. With fun, adventure, mystery, and a frisky dog – how could they not?
Watch the video here:
Lucy and Matthew, along with their old black lab Harley, are reluctantly doing yard work on a beautiful spring morning when — whoosh! — all three are whisked away to a strange land filled with mysterious rainbow-colored flowers. 
With no sign of civilization, they must fight for their survival amongst wild animals and discover the reason why they were transported. 
Growing up with video games and shopping malls, will the children be able to survive by finding food and building fires while stranded alone? Will the rainbow flowers lead them on a path to safety or harm? Why were they taken from their safe home to that strange place?
Find out the answers as you follow two kids and a frisky dog on a journey of discovery and wonder, hardship and environmental disaster. See how they help make their world a better place to live.
"My son doesn't normally enjoy reading – he'd rather play video games or hang out with his friends – but he wouldn't put this book down until he finished it. I was so proud of him."
-Happy Mother of a Reader
Get your copy on Amazon or at any major bookstore! If you can, support your local Indie bookstore – you can order a copy, but you may have to wait a little longer to get it! I know Kona Stories has a few if you're in Hawaii.
Be well, and happy reading!
Melissa
.
Need a book to read?
Or pick one from my Quarantine Book List, which really needs to be updated again…