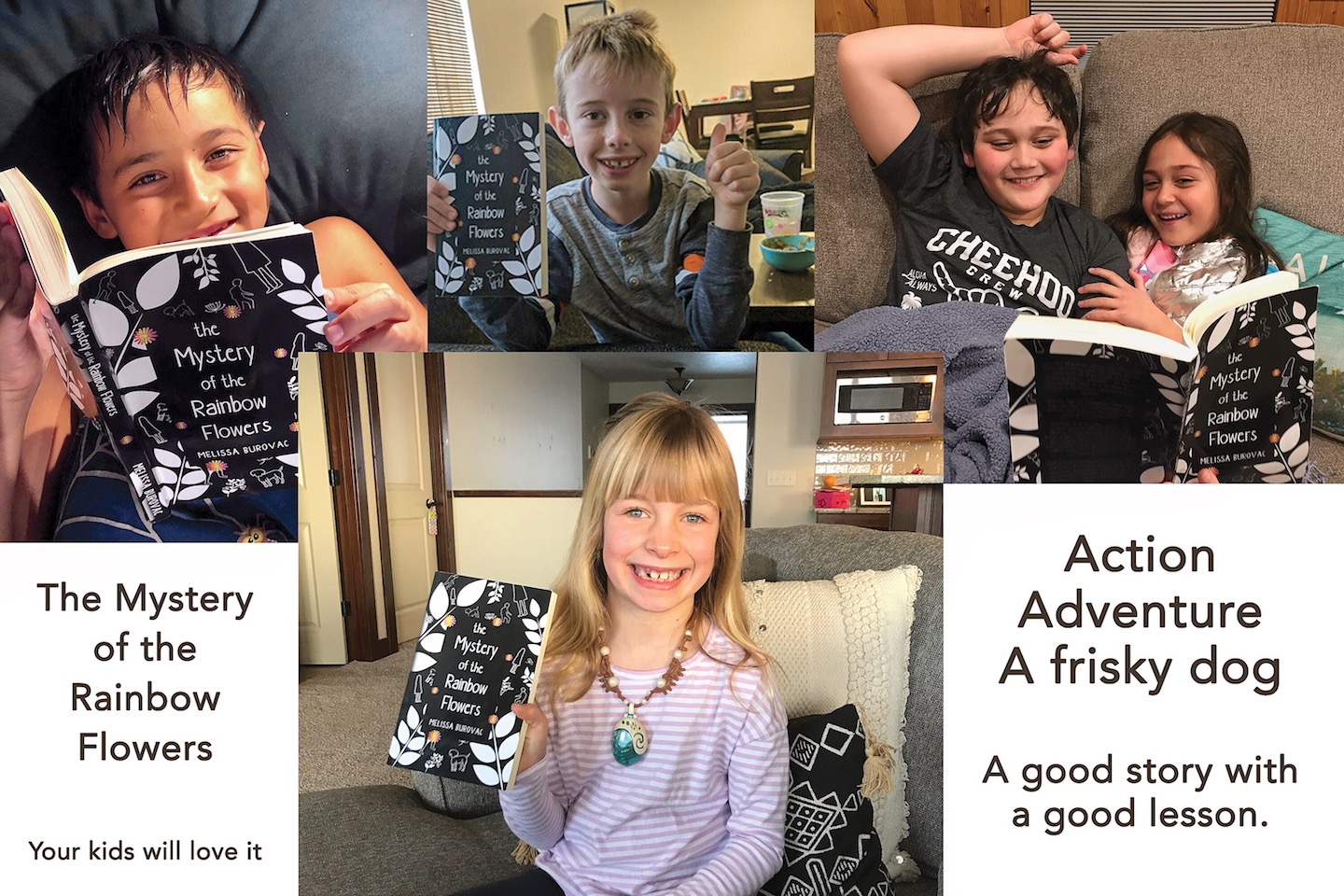 This week, get a free download of The Mystery of the Rainbow Flowers – maybe it'll keep your kids entertained for a couple days.
Lucy and Matthew, along with their old black lab Harley, are reluctantly doing yard work on a beautiful spring morning when — whoosh! — all three are whisked away to a strange land filled with mysterious rainbow-colored flowers. 
With no sign of civilization, they must fight for their survival amongst wild animals and discover the reason why they were transported. 
Growing up with video games and shopping malls, will the children be able to survive by finding food and building fires while stranded alone? Will the rainbow flowers lead them on a path to safety or harm? Why were they taken from their safe home to that strange place?
Find out the answers as you follow two kids and a frisky dog on a journey of discovery and wonder, hardship and environmental disaster. See how they help make their world a better place to live.
This is a great book for kids who love adventure and the outdoors, with a healthy message. It's also a fun read for young adults and adults!
Download it today from Amazon to be certain you get a free copy! It's also free to read with Kindle Unlimited.
This is a great chance to get some extra reading time – be sure to check out other Indie Authors, and support them by leaving reviews on Amazon and Goodreads. Every review helps!
Thank you for reading, and please take care of yourselves and your neighbors.