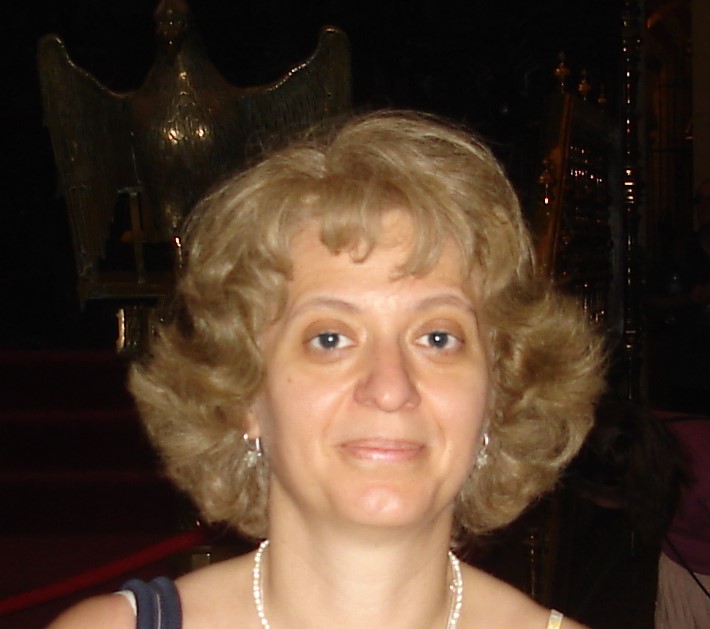 Aloha readers!
I'm so pleased to introduce another author you may not have read! Please take a moment to read about her work.
"Dora Ilieva is my pen name. I was born and raised in Sofia, Bulgaria which is why this part of the world plays an important role in my books. However, Toronto is the place my family and I call home now. Cicero once said: "if you have a garden and a library, you have everything." I have both and I also have my family and my job, so I consider myself very lucky. Writing for me began almost as a joke, a dare to myself, but it has become an essential part of my life. I've written two novels (both are historical thrillers) and a collection of short stories. All three are available on Amazon. My third novel is almost finished (I still have to think of a title, though). It should appear on Amazon before the end of the year."
My two thrillers The Devil's Gorge, published in 2014, and The Master, published in 2016, feature some of the same characters and can be read as a series or as stand-alones.
The Master: Three years after her father's tragic death, Kossara, a young Bulgarian scholar who lives in Toronto and works at a coffee shop, receives a mysterious phone call and a lucrative job offer involving the search for a long-lost book. Desperate to relaunch her academic career, she silences the voice of caution and accepts the proposal which requires that she return to her native Bulgaria. There she discovers that what seemed like an innocent research opportunity is a race against death and destruction.  Aided by her friends, she struggles to locate the valuable document only to realize that it must remain hidden forever.
"I loved this book. It caught me completely off-guard with simply how high quality the story was. Kossara is living a dull life and doesn't really know what do with herself, but then suddenly everything is turned on its head when she decides to try something new. I love stories about characters who start out ordinary and become extraordinary, and this book was certainly no exception." – Amazon Review
Read more reviews of The Master.
Follow Dora on Facebook and Goodreads.
I hope you've found some new books to read today!
Melissa
Find Melissa's books on Amazon:
Leave a review on Amazon and I'll love you forever!
Sylvie Writes a Romance on Smashwords – for Nook, Kobo, etc
Recent articles:
From Travel to Romcon and Beyond
Travel Writing on JenniferSAlderson.com
Recent reviews:
Indie Reader Review for Sylvie Writes a Romance
Kirkus Indie Review for Sylvie Writes a Romance
For fine art photography prints from the islands, check out Hawaii Ocean Photography