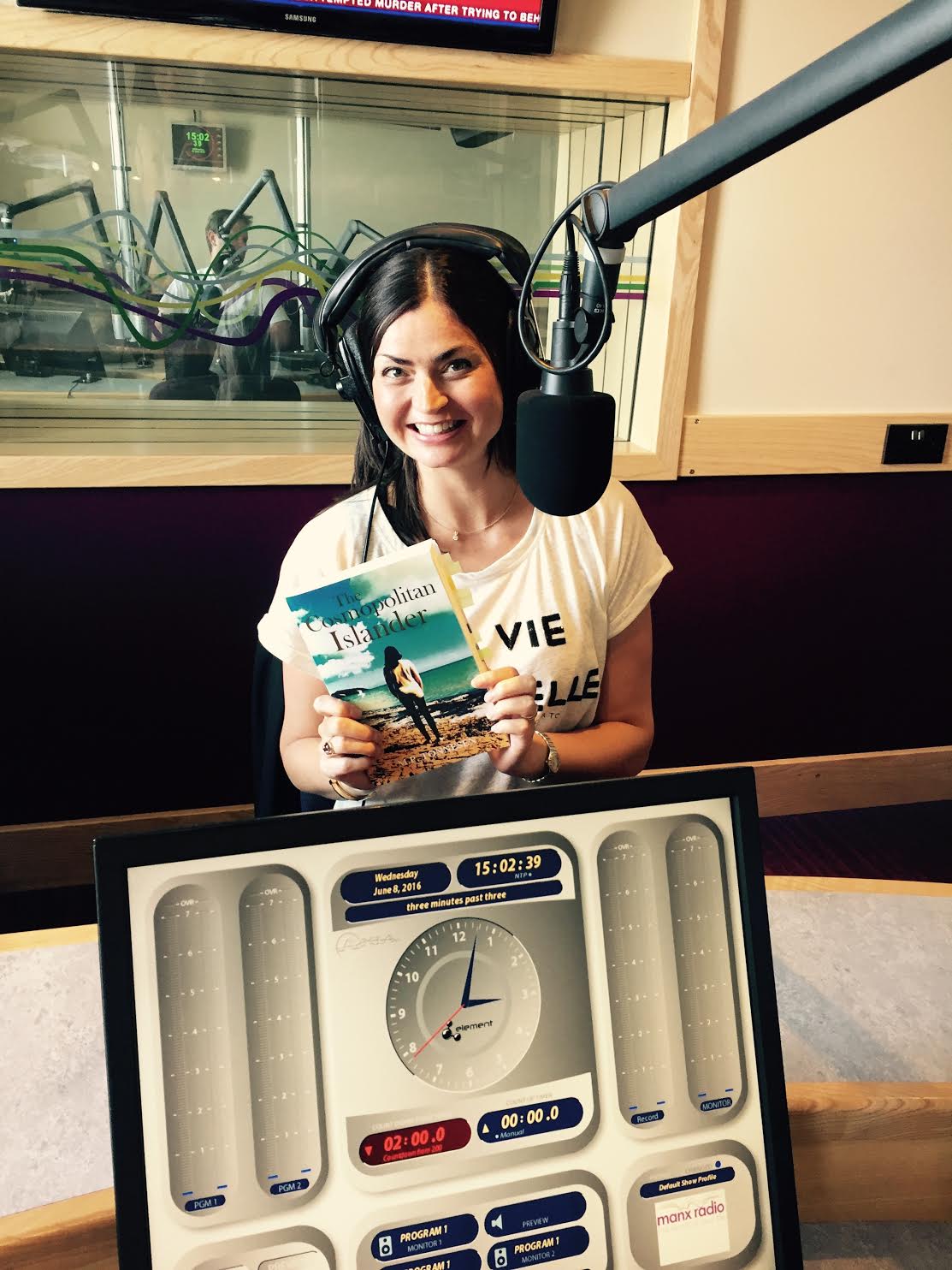 A writer, reader, traveller and chocolate-lover, soon to have two novels under her belt – meet Michelle P. Tonnesen!
I am originally from Denmark, but grew up in a multicultural family and have lived in Brussels, the Middle East and London before moving to the Isle of Man in the Irish Sea with my family in 2011. My experiences with living in different countries and cultures inspire a lot of my writing, sprinkled with a bit of an anthropological globetrotter's perspective on life due to my degree in Intercultural Management and Communication.
Words and playing with them have always been a great interest of mine. I am a linguist at heart; I grew up in a bilingual family, speak four languages and read from an early age. I have written for many years, but it was primarily non-fiction, academic papers and corporate communication.
When we moved to the island it opened the door to the opportunity of being more serious about my creative writing. I was lucky to become a writer here for Gallery and Agenda magazines, alongside working on my novels and running my consulting business.
I write contemporary fiction about strong female protagonists and the challenges they encounter in today's world. Both my books have the geographical settings as drivers for their story and could be categorized in the travel fiction genre as the reader is taken on adventures around the globe.
My debut novel, The Cosmopolitan Islander, is an enlightening story of female roles and identity in the 21st century, traversing the timeless themes of love, desire, family, friendship, power and ambition. It takes the reader from the Isle of Man and around the world, joining the thirty-something globetrotter Chloe on her quest for happiness.
I am very proud of the five-star reviews my first published work of fiction has received on both Amazon and Goodreads. It is so gratifying to hear that readers from Atlanta to Australia not only enjoy the fruit of your hard work, but also can relate to the characters and the story. This is why you write. Not just to get that story out which is burning inside you, but in the hope of making a positive impact on others. Winning a gold award was the cherry on top!
Women in particular can relate to the main character, Chloe, and her challenges of juggling a career with family and relationships, discrimination in the work place and having to work twice as hard for recognition – especially when you are younger. I have had a lot of local women who recognised their own struggles of relocating to the island and finding their feet in a foreign environment. I have also had several men tell me that the story really struck a chord with them in relation to their careers and life crises – people who have been running and running till they hit a wall in one way or another and consequently questioned the purpose of their work struggles and whether there is a better way to find that elusive work-life balance.
I am running a Goodreads Giveaway throughout July – please enter if you are interested in winning a signed copy of The Cosmopolitan Islander.
My second novel is targeted at adventurous globetrotters and readers just longing to escape, who would enjoy a unique coming-of-age love story in an exotic setting. It is set in the Middle East in the nineties and follows the journey of a privileged young woman, Olivia, from Scandinavia to a region rich in history, culture, conflict and passion. A whirlwind romance with an Israeli kibbutznik, Chaim, takes a dramatic turn, leaving her caught between countries, belonging nowhere, and with the love of her life in danger far away.
It is a thrilling journey of self-discovery and rebellion, during which the female protagonist encounters the dangers of travelling unaccompanied in a male-dominated society, explores magnificent historical sights and cultural experiences, as well as questions the concepts of hate, fate, war and peace – all set against the backdrop of music and key events of the nineties. It will be released later this year. I am currently building my book launch "street team". Feel free to contact me on social media @mptonnesen if you are interested in an Advance Review Copy or would like to feature on the book blog tour. 
When I don't write I enjoy spending time with my family and friends. I love good food, but unfortunately do not have as much time for culinary experiments as I would like. I try to be gastronomically creative or go out for dinners when I get the chance.  I do as much travelling as possible. I enjoy discovering new places and cultures – particularly in the sun! I also dabble in yoga and running to look after my body and mind in a hectic life.
One of my favourite travel quotes is by Saint Augustine: "The world is a book, and those who do not travel read only one page." So venture out there and explore the world – through fiction and in reality!
What if life as you know it was turned upside down? Would you still be the same person?
When Chloe is forced to leave behind her cosmopolitan life in London to move to a small island in the Irish Sea, she is faced with a myriad of challenges.
How will she and her family adapt to island life? Will she find new friends? What about her career? Most importantly, will the love of Chloe and her husband survive their amorous adventures?
Join Chloe on her journey through her past and her present to make sense of her life, herself, her hopes, and dreams amid her personal upheaval.
The Cosmopolitan Islander is a thrilling novel about female roles and identity in the 21st century – and about how the journey of life can change your destination in the most unexpected way. It takes the reader from the Isle of Man and around the world, traversing the timeless themes of love, desire, family, friendship, power, and ambition.
The Cosmopolitan Islander is a must read for the modern woman – and man; for expats and others in cultural encounters, for islanders and globetrotters, and for anyone in-between.
"A richly evocative examination of life, love, loss!" Goodreads Review
"An entertaining and enlightening ride" Goodreads Review
"Absolutely riveting" Goodreads Review
"Intelligent, funny and well-written" Amazon Review
"Sexy and complex plot lines that make you think, feel, dream and believe… Awesome!" Goodreads Review
Find The Cosmopolitan Islander on Amazon UK
Find The Cosmopolitan Islander on Amazon US
Follow The Cosmopolitan Ialsnder on Facebook
Watch the YouTube Book Trailer Video
******
I hope you have found a new book to read, and a new author to follow. Can't wait for the second book to come out! I'll definitely let you know when that happens.
Melissa
Books by Melissa:
Recent articles:
Recent reviews:
For fine art photography prints from the islands, check out the Hawaii Ocean Photography  website and Like the Facebook page