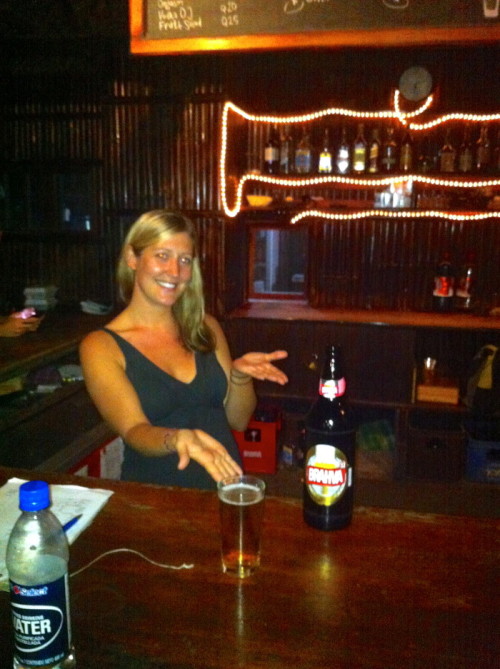 I spent some time on my adventure in bars, as you know if you read the book.  Or know me.  Bars are a great place to meet fellow travelers, most people on the road will go at some point to see who is in town.  And while in there, a drink or two really helped with the anxiety of meeting new people day after day, and explaining who I was and where I was from…over and over and over.
Sometimes I had a drink or two in my room before going out when I was nervous; again, anxiety of getting lost or running into unfriendly people, and wanting badly to have the courage to talk to everyone I saw.  I always found it easier to wander into unknown territory after a beer.
Early on I was mostly excited about the tequila and took pictures of all the different types and the amazing Mexican prices to send home to a friend.  Later, though, I made an effort to try every local beer I found, and took a picture of each.  I'm sure I missed many, but I think I did a pretty thorough job for an amateur.
The video link below is the photographic, alcoholic journey.
The YouTube Video of my RTW, as seen through beer goggles.