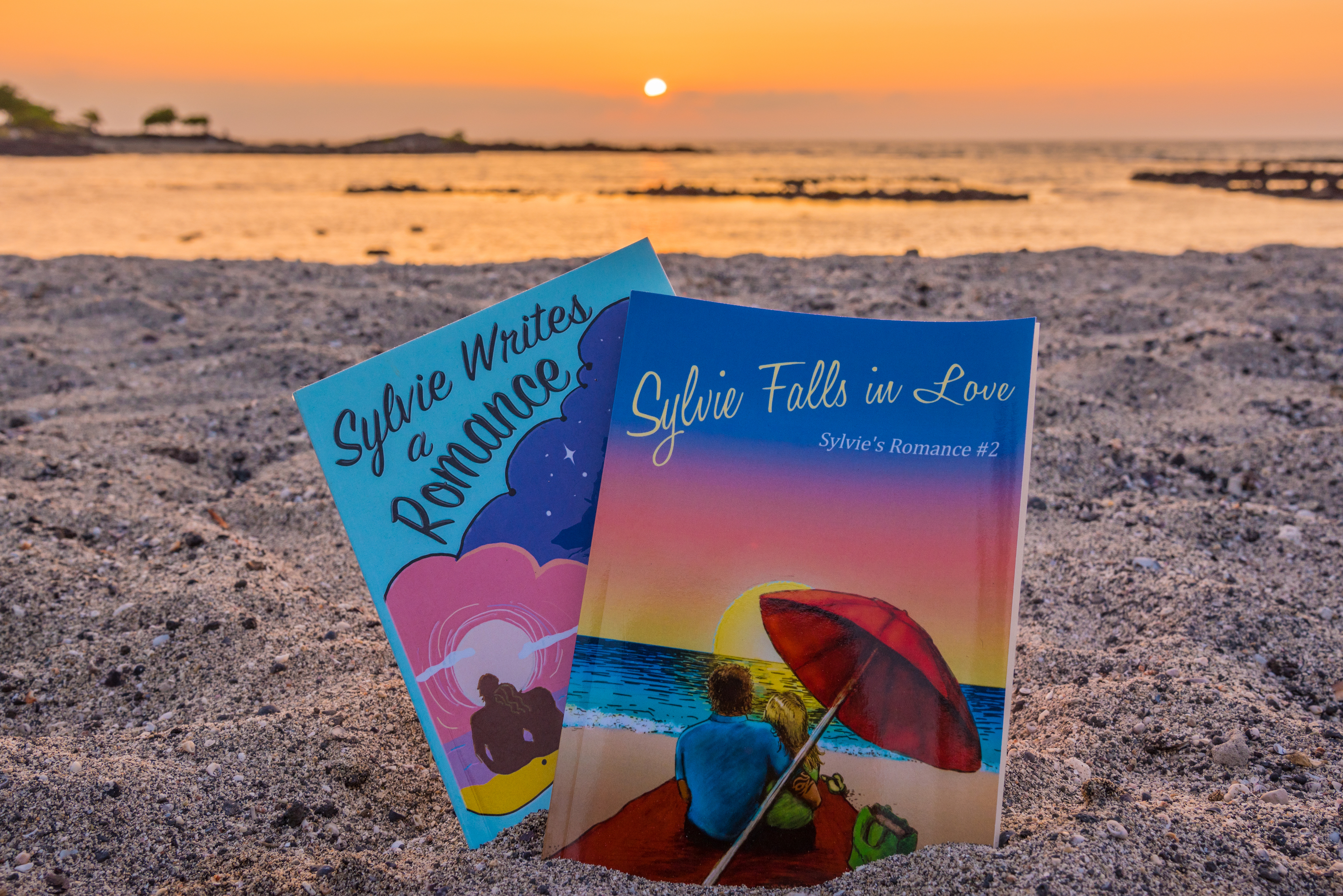 Sylvie's Romance series on sale at Smashwords
Get both books in the Sylvie's Romance series for the price of your morning cup of coffee. Download them easily onto your iPad, Kindle or other eReader and enjoy them anywhere you go.
Sylvie has finally finished writing her romance novel – can she find the same happy ending for her own life? 
Continue with Sylvie's adventures as she explores the good and bad of love in the real world.
"This book was amazing. I was a fan of Melissa's previous two books, and this is no different. Great read with a cup of tea!"
"Burovac does a phenomenal job of transporting you into the world of Sylvie, Colleen, and the other characters. I found myself stepping into their shoes over and over again, whether it be high heels or flip-flops. Perfect beach read, but also perfect for a snowy day in April when you are angry with Mother Nature and want to hibernate."
Paperback copies are available on Amazon, and signed copies can be purchased through the Shop at Hawaii Ocean Photography.
Don't forget to catch up in the series with the first book, Sylvie Writes a Romance.
Sylvie aspires to write a romance novel, but gives up after several tries because she knows nothing of romance. With the help of her best friend, she signs up for a popular dating site to find a man to seduce her and teach her about passion – certain this will help her write her book. While Sylvie dreams of the steamy scenes she thinks are necessary for a good romance novel, her ​unintentionally comical ​dates fall far short of her expectations.
"A feel-good romantic comedy with a resilient heroine" – Kirkus Indie Review
"Sylvie Writes a Romance is absolutely hilarious!" – Amazon review
Thank you for reading, and I look forward to hearing what you think of the new book!
Melissa
About Melissa:
Books:
Leave a review on Amazon and I'll love you forever!
Recent articles:
Recent reviews:
For fine art photography prints from the islands, check out the Hawaii Ocean Photography  website and Like the Facebook page