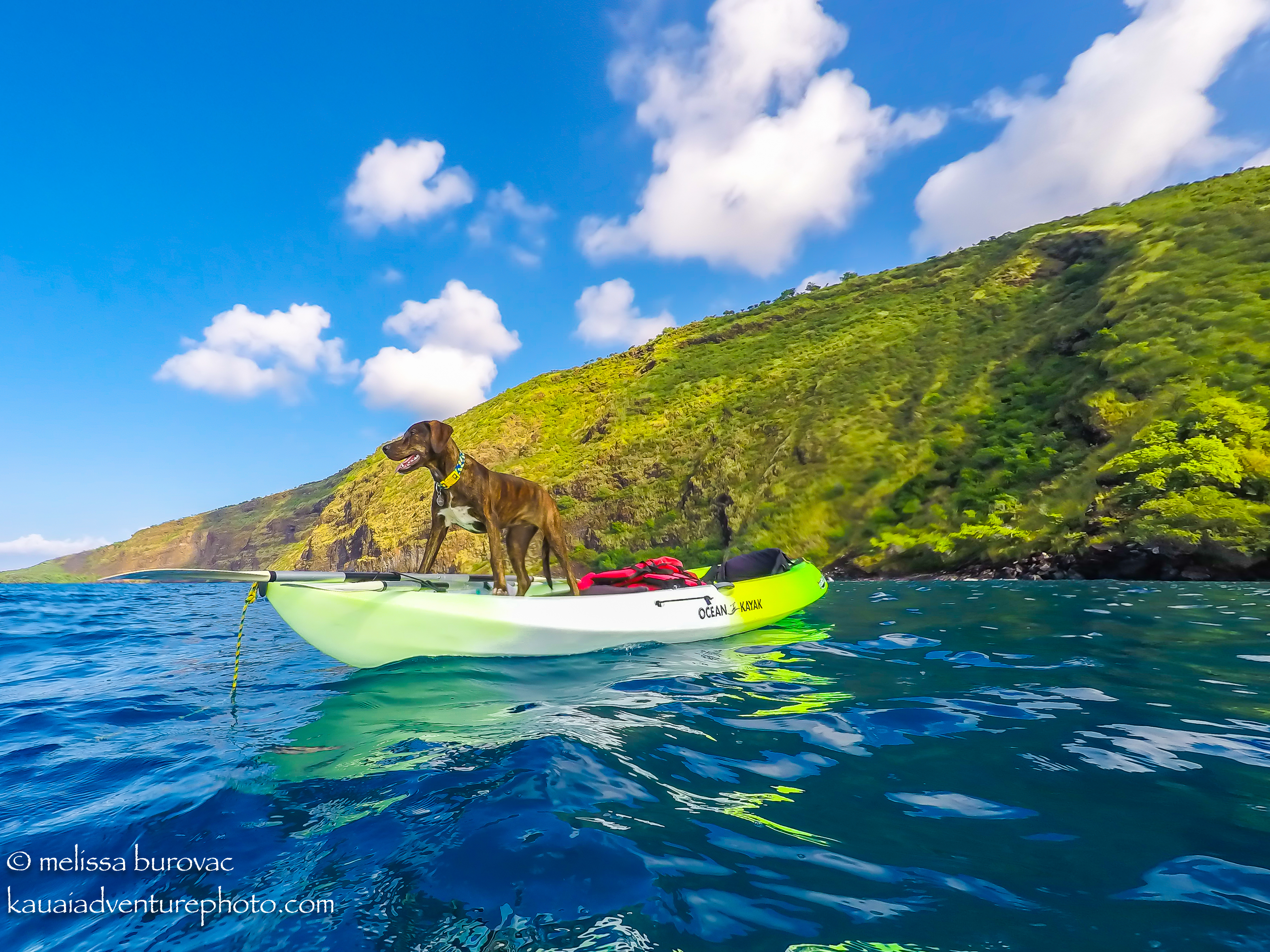 As I sat down to write today, I looked back through this blog and realized nearly 3 months have passed without any updates. Where has the time gone?
Quite a bit has happened since my last post. I finally shed my indecision and made a move to forward my photography career on the Big Island of Hawaii; I love Kauai, and still consider it home, but to up my underwater game I needed to live somewhere with more wildlife, better visibility, and more people to learn from.
In some ways, the transition has been heartbreaking. After building friendships for 12 years on Kauai and learning the island, I left it all to go somewhere I didn't know anyone save a woman I haven't seen since high school and a couple moving away soon, and being completely lost wherever I go (thank god for gps). I left without having a home or a job, just my puppy Lucy and what would fit in the back of my truck when it shipped across the ocean.
Lucy and I spent a couple homeless weeks in a hotel and a vacation rental, the first week with my sister Mary who was amazing at helping us get our feet and paws on the ground with much less stress than anticipated. During the second week I started a job on a boat as crew for manta ray night snorkel trips out of Keauhou Bay, and moved into a tiny house 1500 feet above Kona town. If I thought I was tired, stressed, and confused, poor Lucy had no idea what had happened to the happy life she led on Kauai. Her best-puppy-friends were nowhere to be found; between the hotel, vacation rental, and new house she didn't recognize any of the smells; her daily beach walks and normal routines were gone. At 6 months old, she was scared and angry at these major changes to her life, and was quite upset with me. When my truck finally arrived and she could ride in her customary passenger seat she settled down a little, and when I unpacked a few boxes and found her stash of well-chewed dog toys she relaxed a bit more. In the two weeks since we moved into our house we've found a dog park and made new puppy friends, and a couple beaches where she can splash in the ocean again. Lucy can't come to work with me anymore, but quickly got used to spending her evenings in her crate and patiently waiting for me to come home.
I'm not sure I've adapted quite as quickly as Lucy, though. After packing up my house and giving away or selling most of my possessions, travel, stress about finding a place to live and work (even if it's a short-term job), finding my way around, unpacking boxes, financial worries, and having to work nights (and – gasp – having to be somewhere at a specific time!) after a couple years of keeping my own schedule, I had to spend all my free time sleeping off the stress. I'm not sure I've recovered even now, and am just over a nasty cold – inevitable after the major changes in my life, I guess. My body went into survival mode, and all unnecessary functions shut down. I finally found the energy to take my camera into the ocean a couple days ago to begin building my business on this island, and sat down to work on my next book. I was blessed with a friendly pod of dolphins on my first day back in the water, and managed to write a couple pages of the book before I had to take a nap.
I've been on the Big Island for a month now, and see plenty of hard work ahead. I have a list of goals to achieve, and am finally ready to begin. All-in-all, though, I'm quite proud of myself for the progress I've made in such a short time. As each day passes I have a little more energy to put into things that aren't merely surviving or making sure Lucy is cared for. It's time for writing and photography, and having some fun. It's time to explore this giant island and learn new things. It's time to really begin to live here , and I'm excited about a whole new life with all the undreamed-of possibilities waiting just outside my door.
But first, maybe a quick nap…
About Melissa:
Books:
Leave a review on Amazon and I'll love you forever!
Recent articles:
Recent reviews:
For fine art photography prints from the islands, check out the Hawaii Ocean Photography  website and Like the Facebook page