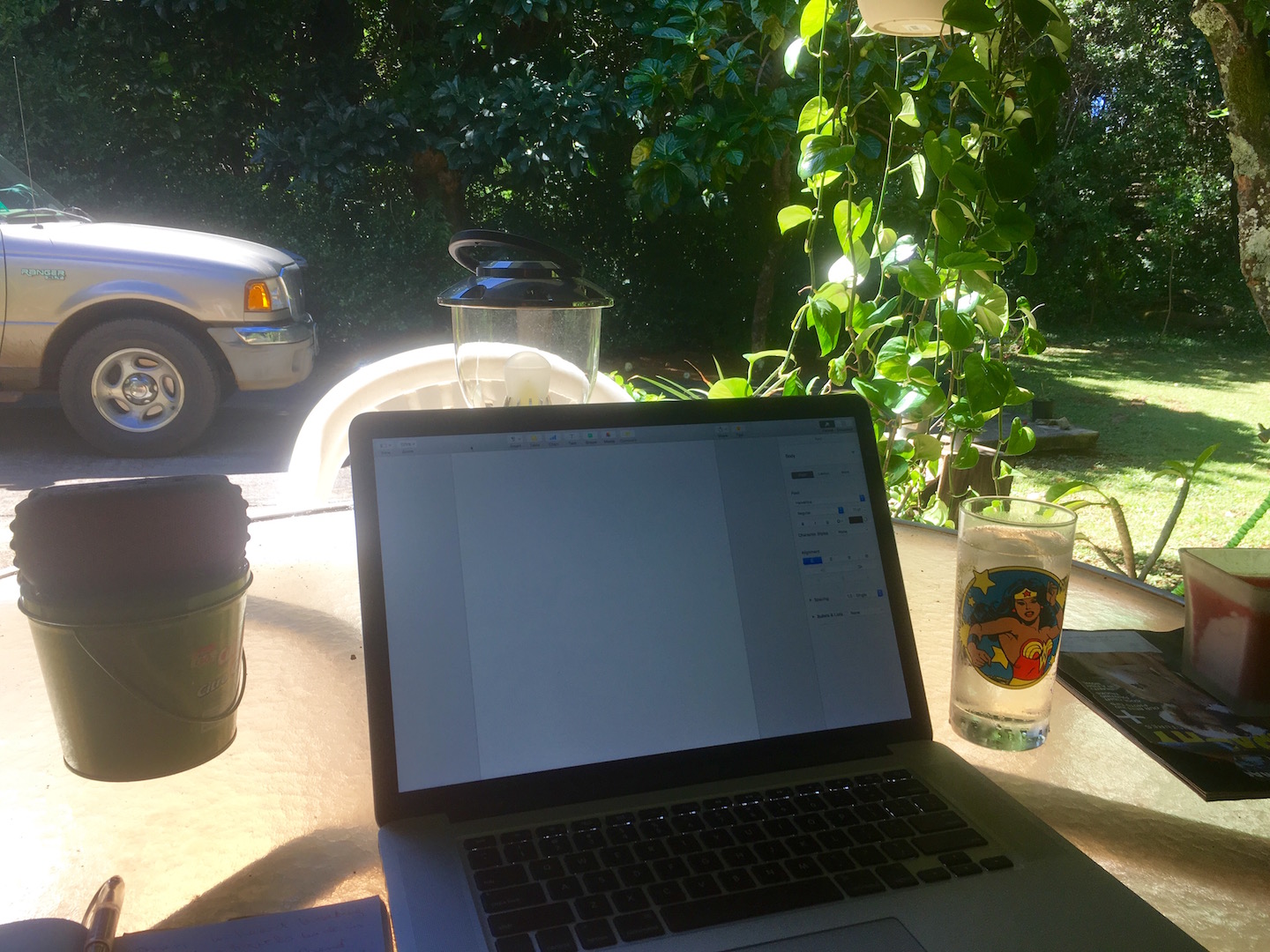 Here goes book #3, I don't even have a working title yet – just a few scribbles in my notebook.
If anyone needs me, I'll be sitting here for the next several months.
Don't forget to check out my first two books, Wandering and Sylvie Writes a Romance. Please leave a review on Amazon if you'd be so kind. Don't forget, you can read them for free with Kindle Unlimited.