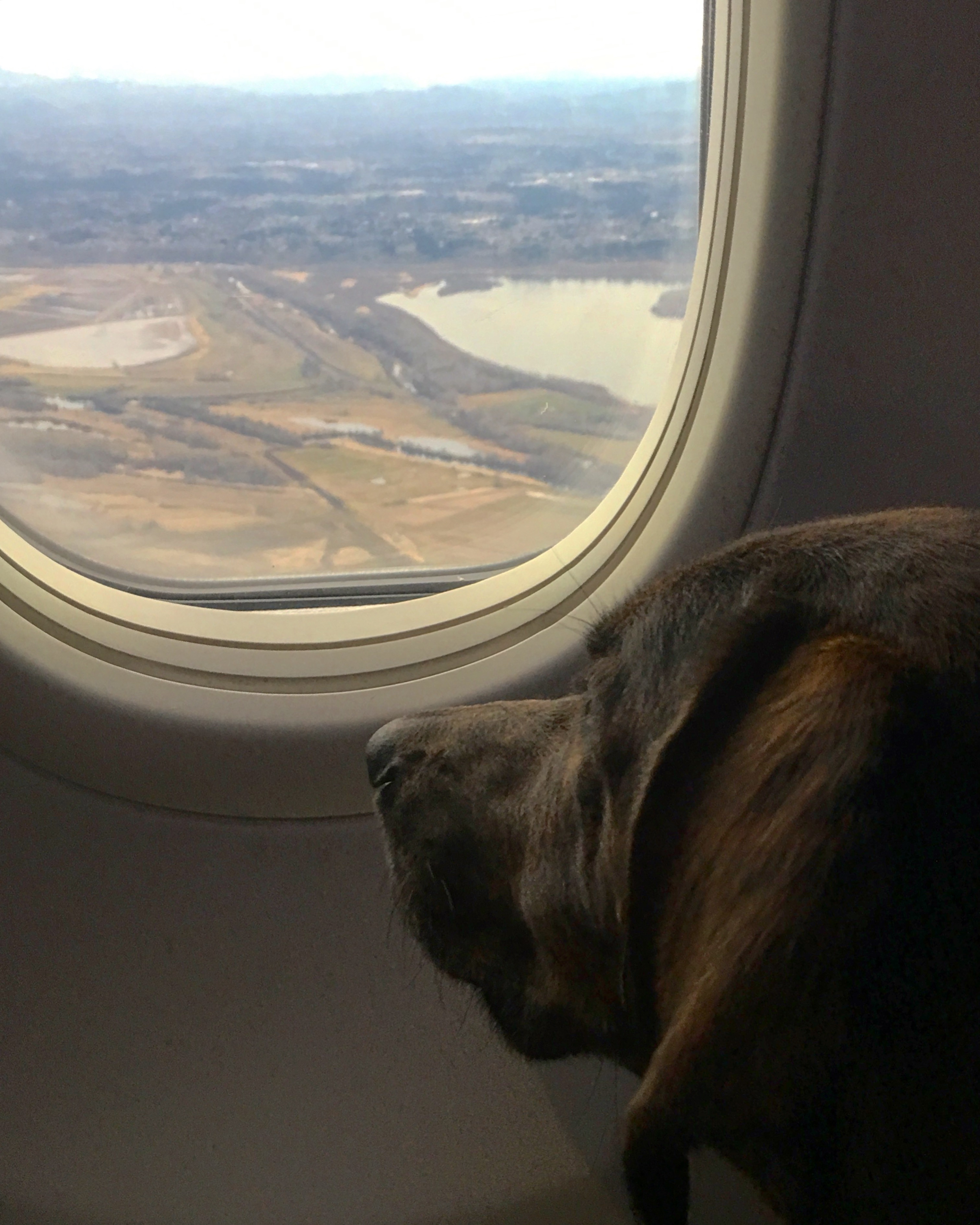 This evening finds me in Couer d'Alene, Idaho at a motel on the outskirts of town. Lucy is frantically sniffing the carpet and the walls and to be honest, I'm a bit concerned; she rarely smells grass that thoroughly. Something very interesting must have happened in this room.
I want to hike and camp in Couer d'Alene and was planning on doing some research tomorrow before I got here, but – surprise – this town was much closer than I had anticipated and here I am without a clue. I had weeks to plan this trip and I neglected to even locate Idaho on a map. I have a bit of a deadline and my Grand Canyon excursion got cancelled (for the time being), so last night I was drinking some wine with Clare and Chris and decided I should have at least one destination planned. Clare said, "Get on 90 and go to Couer d'Alene" and that was the extent of my forward thinking.
I left Hawaii three weeks ago, and while waiting for my truck to arrive in Seattle have done some amazing sightseeing in the Pacific Northwest. Lucy and I arrived in Portland and I split the time between Clare's condo and Pam's house in Salem. We walked the city (I've learned that Lucy is terrified of bridges, add that to the immense list of things my dog is afraid of), visited with more family than I expected, attended a twins' 7-year-old birthday party at a bowling alley, an opera, and a symphony, drove the 101/Pacific Coast Highway from Salem to Canon Beach with many stops along the way, and spent a lot of quality time with Pam and Adam playing in their garden and recovering from the move from the Big Island.
Lucy had a hard time adjusting to the city and I was pretty pleased when she calmed down enough to make friends with Toby, Pam and Adam's dog. The two of them played nonstop from the moment they woke up until neither of them could stay awake any longer. I was pretty nervous about introducing them as Lucy has a history of letting her puppy friends bully her, but Lucy hasn't had a dog friend like Toby before – it was true dog love for her.
I caught a ride to Tacoma with Eva and Michael when my truck finally arrived, hopped a bus to Seattle, then drove to Bellingham to visit Nick and Hilary and their spunky 7-month-old Harvey. We explored a bit before I had to get back to Lucy (I didn't want to leave her for too long, cities and travel have made her a bit unruly – hopefully that's temporary). I took the coastal scenic route through the islands and a ferry from Whidbey, stopping in La Push for the annual Quileute Indian welcoming ceremony for the gray whales (and my first stop for speeding). Standing on the beach I saw at least 5 different whales spouting with occasional breaches, along with sea lions and bald eagles. For a moment I felt like I could be back in Hawaii, but then my feet started freezing and I got back on the road, taking 101 for another dose of sightseeing.
After a couple more days in Salem and another night in Portland to say goodbye, I hit the road. After driving only in Hawaii for the past 15 years I have to admit I was a bit nervous to be on highways again. The short drives I took in Oregon and Washington got me in the groove pretty quickly – it all came back to me as I was cruising in rush hour, in the dark, in the rain, terrified I might accidentally fly off a bridge. After that, today was easy. The only issue was finding a good radio station every hour or two; the airwaves of my route was plentiful in Spanish language and gospel, and my iPod hasn't been updated in a decade. I hit the scan button and caught brief moments of each station, including "When I wake up in the morning, I don't need a mocha – I just need Jesus." Awesome.
So much more has happened in the past month but for now this is all my brain can handle – it's time for bed. Apologies for any typos in this quick summary but my eyes are slowly closing. And I'll probably think of 20 things I meant to write about in the middle of the night.
Have a lovely day.
M
Help support the journey – Buy a book!
Wandering – non-fiction travel/adventure/humor
Sign up for this blog on the homepage to get updates on the trip, and watch Hawaii Ocean Photography for extra photos!