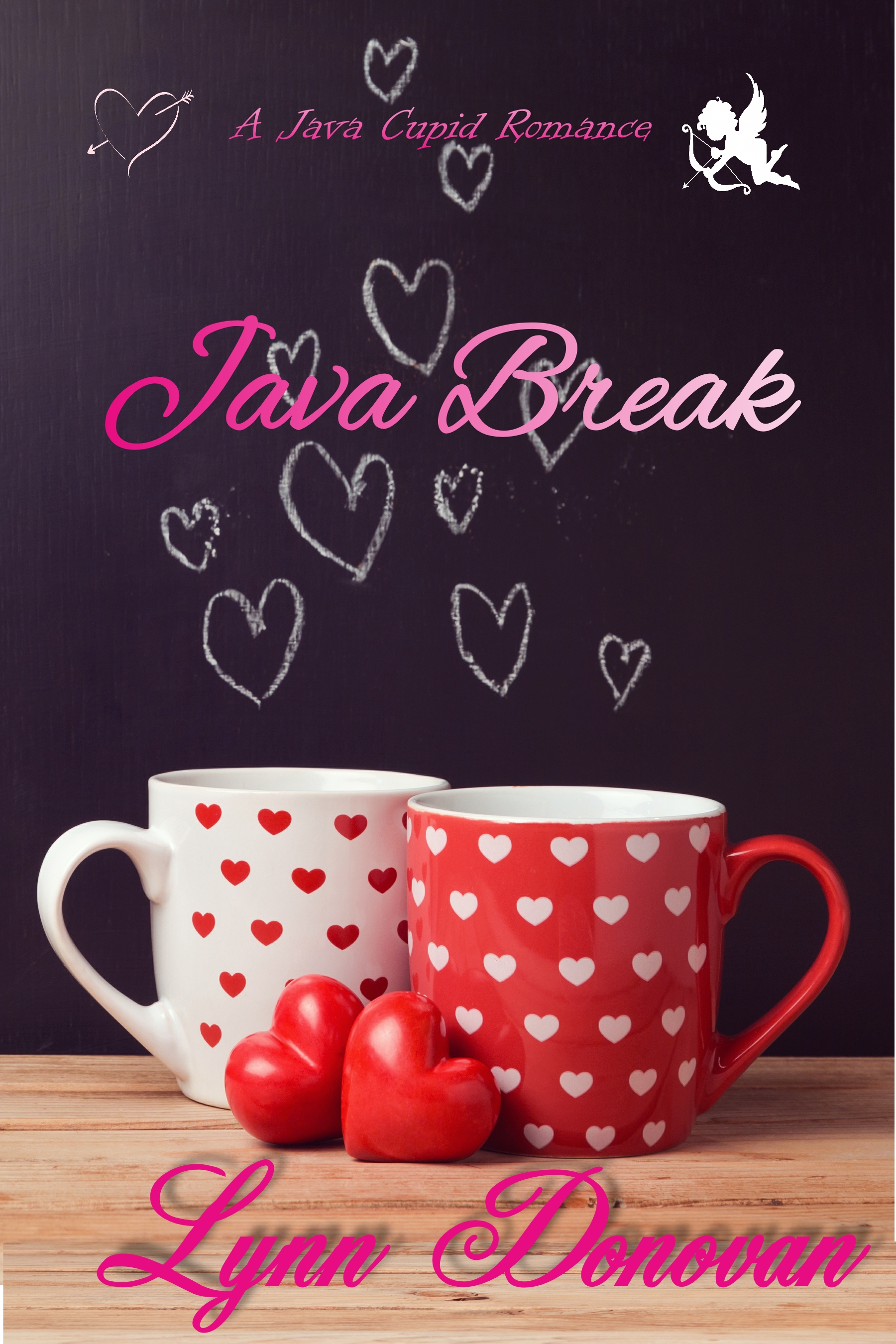 Aloha readers!
Today's post is by special guest Lynn Donovan. Although I called it "Introducing Lynn Donovan," she has written several books (way more than me!) and has many more on the way…
Lynn Donovan spends her days chasing after her muses, trying to get them to settle down and behave long enough to write down their words and actions. The results are numerous novels, anthologies, and short stories.
Lynn enjoys reading and writing all kinds of fiction, paranormal, speculative, contemporary romance, and time travel. But you never know what her muses will come up with for a story, so you could see a novel under any given genre. All that can be said is keep your eyes open, cause these muses are not sitting still for long!
Oops, there they go again…
You can learn more about Lynn on her blog, follow her on Twitter @MLynnDonovan, her Face Book Author page at LynnDonovanFGG and her website http://lynndonovanauthor.com.
Lynn's new series is called the Java Cupid Romance Series. She has written 3 books already, with the first, Java Break, set to release on May 17, 2017; you can preorder it on Amazon.
Here's the series synopsis:
At the Java Cupid Coffee Shop love is on the menu and the cup. Customers come to get great coffee and some find a mysterious heat-sensitive message written on their cup. These messages lead them to their True Love and their Happy Ever After. No one knows who the Java Cupid is, but when his arrows fly two things are certain: The Java Cupid always hits the target and Java Cupid is never wrong.
Sounds great, right?? I need to visit that coffee shop!
Book 1 synopsis:
Wendy Ashton and Dillon Cayne were both inspired by broken bones of their own. She to become an orthopedic nurse, he an engineer, designing more efficient and effective equipment for those recovering from orthopedic incidents. Their two paths so closely aligned, yet never intersecting.
Until a mysterious message appears in heat sensitive ink on Wendy's coffee cup. A message of love that makes her take notice of the handsome barista who must have written it. Brought together by the message, their lives begin to merge. Could this be true love?
Together they learn that his dad is dating her mom and Dillon worries about the stigma of dating his possible step-sister. Add a crazy ex-girlfriend who won't take no for an answer and a misunderstood phone call, the trust issues become almost too much to bear.
What will it take to bring these two together? Can the Java Cupid show them their Happy Ever After? Or was it all a mistake? Will broken bones turn into broken hearts? Answers can only be found with a Java Break.
Other Publications by Lynn Donovan:
The Wishing Well Curse (Spirit of Destiny, Book 1)
Thorns of Betrayal (Spirit of Destiny, Book 2)
Secret Voices (Spirit of Destiny, Book 3)
Rocking Horse Shadows
Christmas Grace, Signing Seeds
Merry's Christmas Eve
Fertility Pirates (The Abraham Project, Book 1)
Cloned Chaos (The Abraham Project, Book 2)
Java Cupid Series
Phantom Horse Series (Coming September 2017)
For more information about Lynn and her books, please visit her author page!
I hope you've enjoyed this guest blog, and perhaps found a new book to read! I look forward to sharing more of my new author friends with you in future posts.
Melissa
Find my books on Amazon:
Leave a review on Amazon and I'll love you forever!
Sylvie Writes a Romance on Smashwords – for Nook, Kobo, etc
Recent articles:
From Travel to Romcon and Beyond
Travel Writing on JenniferSAlderson.com
Recent reviews:
Indie Reader Review for Sylvie Writes a Romance
Kirkus Indie Review for Sylvie Writes a Romance