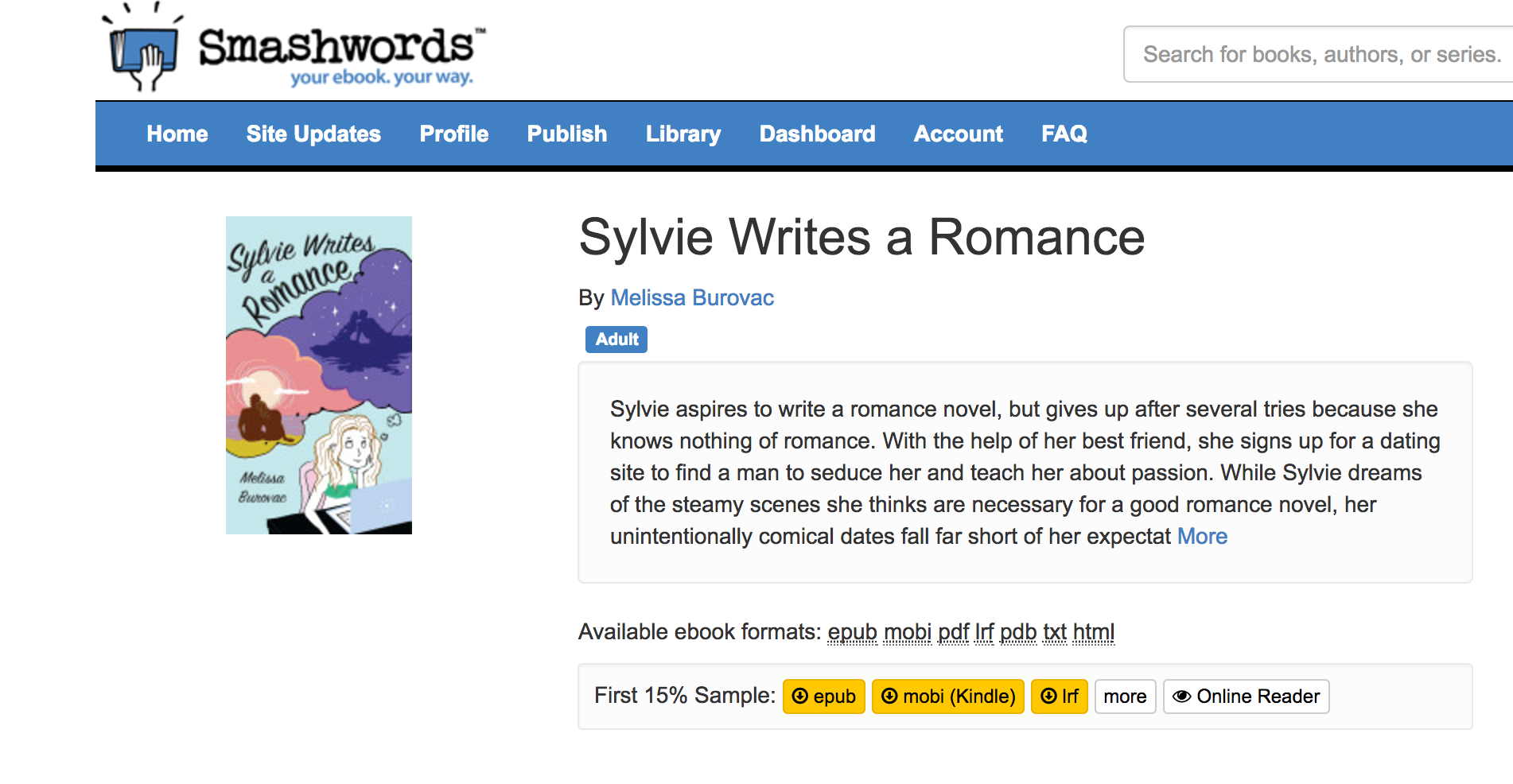 Aloha readers!
If you're unfamiliar with Smashwords, it is a wonderful online book store for both readers and writers. Thousands of books are available in every electronic format available – iPad, iPhone, iPod, Nook, Kindle, Kindle Fire, Kobo, or even simple PDF downloads for reading on your computer.
As an author, Smashwords is an uncomplicated site to sell your books – download a Word document formatted properly, and voila, your book is now for sale on Amazon and Barnes and Noble, and many more retailers, plus added to library catalogs. The only catch is getting the format down correctly; but if you're not computer savvy they even provide a list of people who will format your book for a reasonable price.
To celebrate my new foray into "the world beyond Amazon," I am offering a 50% off coupon for purchase of Sylvie at the Smashwords site. You are free to email this coupon to anyone you think might enjoy Sylvie Writes a Romance! Spread the Love!
Coupon Code VT59Y – expires on 6/12/17 – use it for a Sylvie ebook.
Enjoy!
Melissa
Find my books on Amazon:
Leave a review on Amazon and I'll love you forever!
Sylvie Writes a Romance on Smashwords – for Nook, Kobo, etc
Recent articles:
From Travel to Romcon and Beyond
Travel Writing on JenniferSAlderson.com
Recent reviews:
Indie Reader Review for Sylvie Writes a Romance
Kirkus Indie Review for Sylvie Writes a Romance