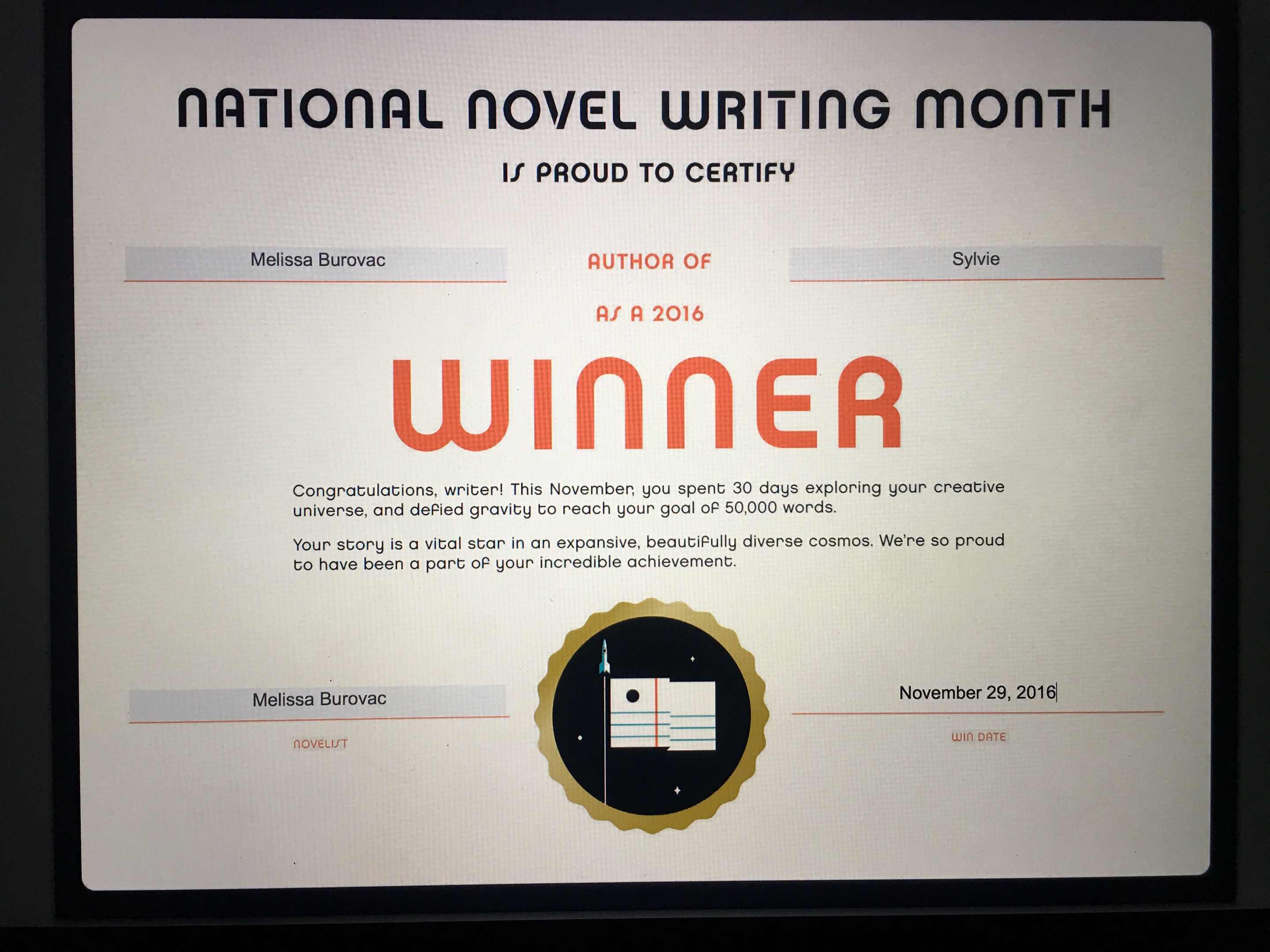 Aloha!
I'm proud to announce I entered my first Nanowrimo and won. Although I made 50,000 words in 29 days, the sequel to Sylvie Writes a Romance is not complete. I'm hoping to have the full draft ready in a couple more weeks.
Of all the crazy things I've done, forcing myself to sit and write for hours a day, 29 days in a row, might be the hardest. I have a lot of respect for the writers who've done this challenge every year (I'm not sure I ever want to do it again).
Now it's time for a much-needed nap!
If you want to catch up on my library before the next book comes out, check these links:
Leave a review on Amazon and I'll love you forever!
Sylvie Writes a Romance on Smashwords – for Nook, Kobo, etc
Recent articles:
From Travel to Romcon and Beyond
Travel Writing on JenniferSAlderson.com
Recent reviews:
Indie Reader Review for Sylvie Writes a Romance
Kirkus Indie Review for Sylvie Writes a Romance
Congratulations to all the participants of Nanowrimo2016!