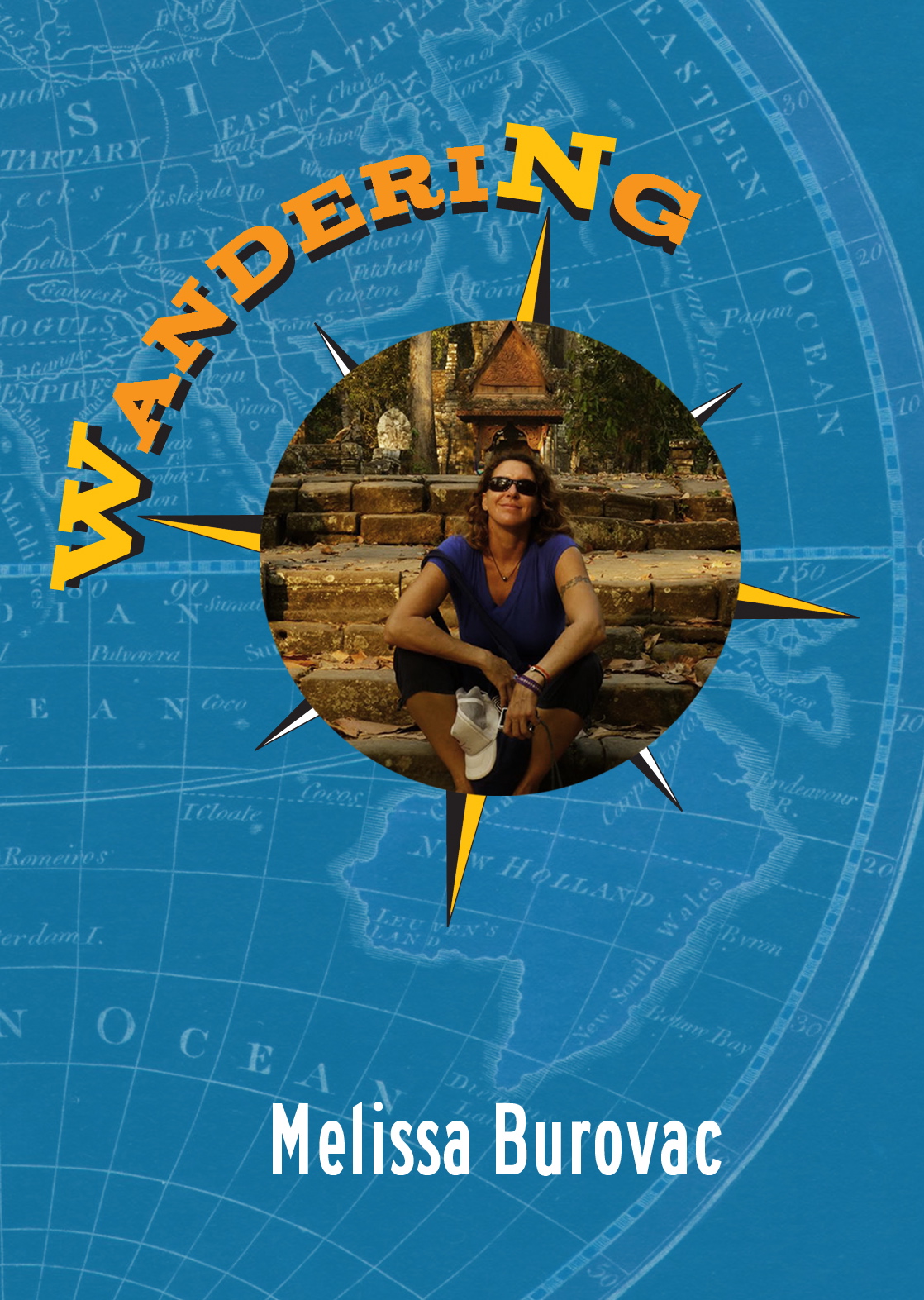 Aloha!
Because of Jennifer S Alderson's new group Travel by Book, I've arranged for a special sale of Wandering. Beginning on April 8, 2017 you can buy the Kindle version for only 99 cents! During the week, the price will slowly creep back up to the regular Kindle price of $4.99, so get it in the first couple of days for the best deal. Please share this post with anyone who might enjoy a fun travel/adventure book, and sign up for my blog for sales, short stories, and a first look at my new adventure book coming out later this year.
Wandering is the true story of my first RTW trip…
Traveling solo as a woman certainly has its ups and downs, but Melissa Burovac will be the first to tell you to embrace the adventure as you encounter it.
Facing her 40th birthday as a single woman in a job she was tired of, Burovac decided to do something. Always keen for adventure, she chose to buy a one-way ticket to Mexico—and quit her job, sell her beloved Jeep, and store all her belongings.
Though she'd gone on trips abroad before, Burovac didn't feel like she'd ever earned the title of "traveler." But that was about to change.
Wandering relates the adventures, and misadventures (she encounters so many major weather events that her friends start predicting where the next disaster will strike based on her next destination), of her nine months traveling through Mexico, Belize, Guatemala, Honduras, Panama, Cuba, Australia, Cambodia, and Thailand.
Her stories will crack you up—and they will inspire you. As someone with no sense of direction, no ability to plan, and plenty of social anxiety, her experiences prove that anyone who wants to travel can!
Happy reading!
Melissa
Check out my books on Amazon:
Leave a review on Amazon and I'll love you forever!
Recent articles:
Travel Writing on JenniferSAlderson.com
Recent reviews:
Indie Reader Review for Sylvie Writes a Romance
Kirkus Indie Review for Sylvie Writes a Romance
Photography: