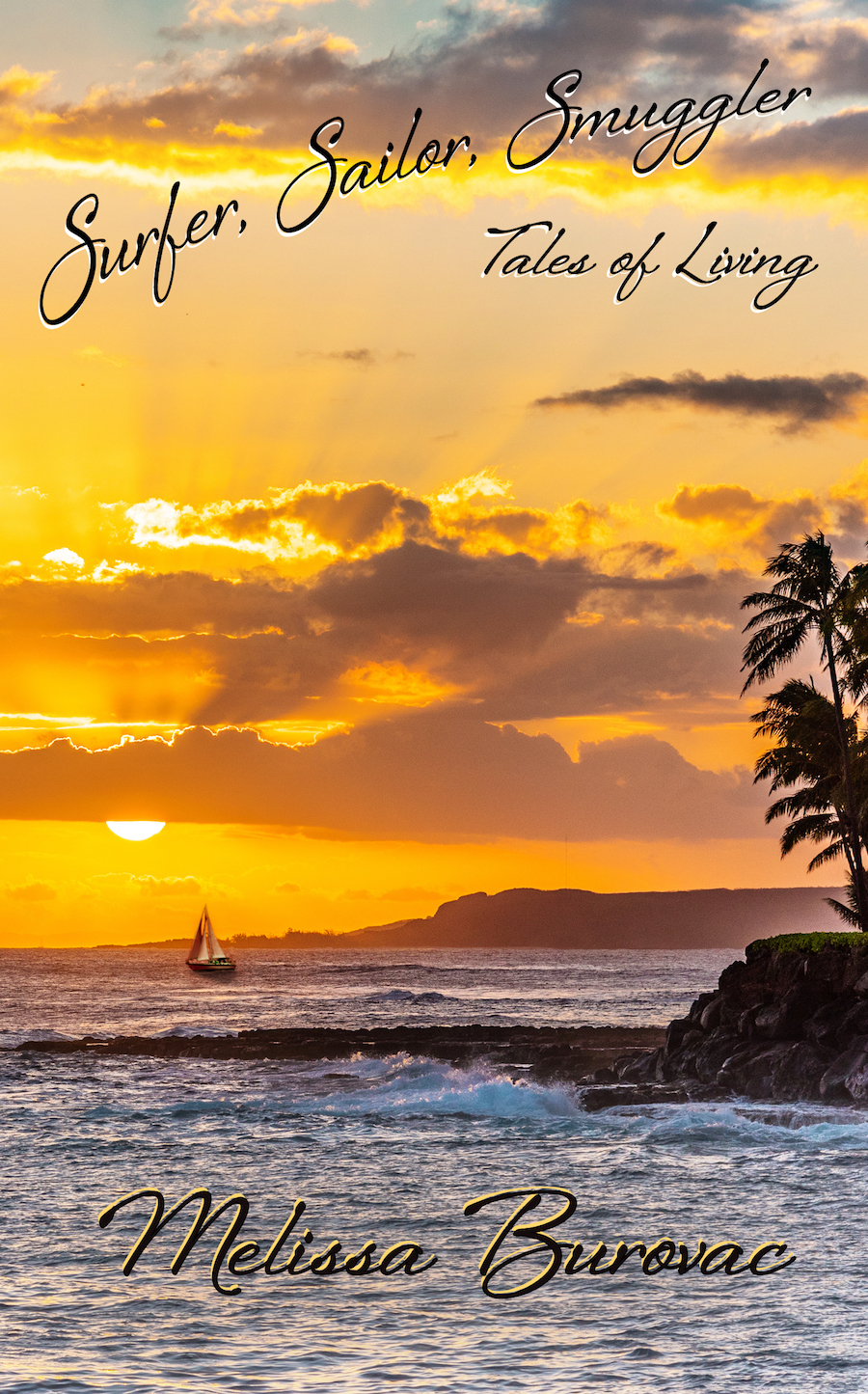 It's a happy 4th of July book sale!
From now until July 9th, pick up the Kindle version of Surfer, Sailor, Smuggler for only $1.99! For less than a cup of coffee, you can spend your day relaxing and reading an ocean adventure.
Sail from California to Mexico to Hawaii, surfing and smuggling drugs.
Two boys growing up together in a small California town are the best of friends. One conforms to his parents' wishes and follows a preset path to a career; the other creates his own path, sailing the world, surfing and smuggling drugs to Hawaii.
Watch their lives diverge and reconnect through the years with tales of action and adventure, brushes with the law, Mexican cartels, and lost families and friends. Do they regret their lifestyles and the consequences of their choices as they approach old age?
Based on the true stories of surfers, sailors and pirates on Kauai. 
Amazon reviews:
"This was written as a narrative of the sailors life and his philosophy of life. She also protrays his feelings about the life he has led. A good read."
"Great character development. Terrific adventure. Fun read."
"Loved this tale of two unlikely lifelong friends. Sailing, island living, and all of the adventures that go with kept me happily entertained until the end. Another win!"
See more reviews here or leave one after you've read the book.
Aloha and happy holidays!